Introducing Global History in China and Taiwan
The Field of Global History in Contemporary China
It is almost a consensus that global history has emerged as one of the most prominent and significant developments in the field of historical writing in the past decades. The first usages of the neologism "global history" can be traced back to 1962, a year that marked the publication of two books with that term in their titles. The first one was Hans Kohn's Age of Nationalism: The First Era of Global History, and the second one, entitled, A Global History of Man, was written by Leften Stavrianos and several other authors. These two separate books were markedly distinct in their objectives and contents under the overriding concept of "global history," they, nonetheless, shared certain characteristics that would define the field of "global history" by pointing to a more balanced, less Eurocentric way of narrating world history.[1]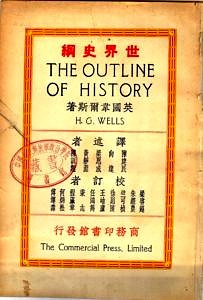 In the past few decades, the development of global history has gained surging levels of interest in both academia and the general public.[2] As a new approach, it has origins in the concepts of "universal history" and "world history." Both terms date back to premodern times and carry Christian connotations before the age of the Renaissance. Both forms of historiography were characterized by ideas of teleology and progress, especially since the 19th century.[3] In recent decades, Anglophone scholarship on world-historical writing has gradually abandoned the term "universal history" because of the ostensible methodological limitations brought by its Eurocentric outlooks and worldviews. The concept of "world history," however, has gained new critical vitality and institutional significance, due to the efforts of some eminent world historians who have been increasingly critical of Eurocentric assumptions and emphasized transregional entanglements and interactions. For example, William McNeill's 1963 published book The Rise of the West: A History of the Human Community has been widely regarded to have marked the birth of a new history approach in that the book sought to dismantle the hypothesis that Western civilization was the driving force for global historical change. Instead, it argued that any civilization was a product of a flux of constant exchange and integration with other civilizations.[4] But as a scholarly field of inquiry, world history still places a primary emphasis on surveying the extensive historical developments of the world over vast stretches of time and space.
Global history as an innovative field of historiography grew out of the larger context of globalization which has posed fundamental challenges to the social sciences in general and historical research in particular.[5] Globalization entails interactions and entanglements that transcend spatial divides, and yet dominant approaches to and narratives of historical change still largely center on the history of a particular nation-state. Recent scholarship has cautioned against the danger of "methodological nationalism," a conceptual tendency that posits countries or territorial entities as the natural units for investigation, and conflates national interests with the purposes of social sciences. As some scholars have aptly pointed out, "methodological nationalism" exists in all modern academic disciplines such as sociology, anthropology, and philology, but it is most pronounced in the field of history. [6] Global history thus has the merits of transcending nation-state narratives and promises to provide a more integrated understanding of the history of the world.
Global history as a distinct approach to historical writing also derives from a self-reflective impulse on the question of Eurocentrism. In his work What is Global History, Sebastian Conrad points out that Eurocentrism registers two layers of meaning: Eurocentrism as a perspective and Europe-centeredness as a historical reality.[7] The former denotes a way of thinking that conceives Europe as the prime generator and agent of the global historical progress; it also suggests a general Eurocentric logic and vision of writing history even when Europe is not concerned. This so-called "conceptual Eurocentrism" thus has the tendency of leveling of particularities and specificities of other histories and subjugating them into the master narrative of European history as mere variations or imitations. The question of Europe-centeredness concerns the "objective" fact that Europe served as the center of development, especially since the beginning of globalization in the 16th century age of discoveries. Acknowledgment of the historical role of Europe, or by extension, Euro-America, and the rejection of adopting a Eurocentric account of this historicity run in parallel at both the methodological and epistemological levels of the global history paradigm.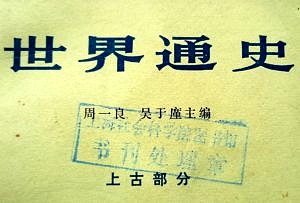 A departure from the nation- and West-centric framework, however, does not mean that global history aims to downplay the significance of the nation-state or overlook Western dominance in some historical periods, as the idea of "Europe-centeredness" has reminded us. In fact, the study of the nation-states still plays a prominent role in the project of global history. Rather, it only suggests that these frameworks are no longer sufficient to interpret and analyze the complex entanglements, exchanges, and interconnections of physical experiences and conceptual ideas. In addition to its commitment to revising the limitations presented by the nation-state as an epistemic category in modern historiography, one salient feature of global history is its focus on global interconnectedness with particular attention to local specifics. A global perspective on the one hand takes into account the shared characteristics and experiences of transformations and change across the different parts of the world, while on the other, it also recognizes the specificities generated by local communities. It is this dialectical relationship that propels global history to explore "the complex and fascinating ways that the global and the local entwine and entangle" while at the same time considering these entanglements constitutive forces shaping both the global and the local.[8]
Since the 1990s, global history has gone through rapid developments in terms of magnitude and scope, as evidenced by the increasing number of global historical publications, heated debates on themes and topics related to global history that took place in international conferences, workshops, and seminars, as well as the flourishing global history centers and institutions across continents and regions. Although global historians from different localities have different research themes, agendas, and perspectives, this ever-expanding research community attests to a collective effort to explore alternative approaches and conceptions beyond methodological nationalism and Eurocentrism and to grasp the complex ways how the global and the local are enmeshed and mutually generative. However, a closer look at who is represented in journals and academic societies dedicated to global history, and who is not, shows a high degree of asymmetry. Linguistic boundaries, different academic traditions, and the persistence of the nation or civilization in historical research posit a considerable obstacle to the creation of a truly global community of historians. In order to remedy this situation, it is in our view necessary to obtain a better grasp of how global history is written outside Europe and North America, that is, what institutions, journals, and individual historians are involved.
A rising interest in global history in China can be observed since the early 2000s. In 2004, Capital Normal University in Beijing 首都师范大学established the first global history research center and in the following two decades, an increasing number of universities in China have either incorporated global history into their historical research and teaching or founded separate institutes for this new discipline. For example, in 2014 Beijing Foreign Studies University 北京外国语大学founded the Institute of Global History全球史研究院, and Shandong University 山东大学 established the Institute of Global History and Transnational History 全球史与跨国史研究院 in 2016. In the meantime, an overwhelming body of academic publications on global history has appeared since 2004. According to one estimate, China's largest academic database China National Knowledge Infrastructure (CNKI, 中国知网) contains about 600 articles with "global history" in their title while this number was only 8 between 1997 to 2003.[9] Academic journals have also been published, of which Global History Review 全球史评论 is the most prominent. Founded by the Global History Center 全球史研究中心 at Capital Normal University in 2008, this journal has published 18 volumes contributing to the introduction, translation, and writing of global history.[10]
The institutional investment, accompanied by an increasing trend to provide state-sponsored translations of historical works into European languages, can be attributed to two primary driving forces: Chinese scholars' aspiration to participate in the field with other global historians and its attempt to revise the Chinese world historiographical tradition. As existing scholarship has noted, the basic tenets of going beyond nationalism and Eurocentrism in the global history approach resonated with Chinese historians in that China has had a long historical tradition of criticizing Eurocentrism that is said to go back to the early twentieth century.[11] In addition, China's increasingly important economic and political role calls for the imperative of repositioning China in the contemporary global academic context and the new world order, and global history's emphasis on interactions and entanglements meet with these new demands.[12] As Conrad has astutely pointed out, "Global history is therefore not generally regarded as a methodological alternative, but as a context in which the growth of the nation can be explained and promoted."[13]
The other factor was the desire to revise the Chinese approach to world historiography. Unlike in Euro-American scholarship where global history had emerged from the older stream of colonial history and history of imperialism[14], world history—introduced to China as a Western historical genre at the turn of the twentieth century—has been understood as the history of foreign countries. The term shijieshi 世界史or, "World History" was only sporadically used for the first half of the modern century. It was only until the 1950s when China adopted the Marxist world history theory from the Soviet-Union that shijieshi became a standard translation of world history.[15] It excluded the history of the own nation that was conceptually and institutionally separated from world history, also for the reason that China assumingly never had any colonies, so that there was no need to imitate the development of global history.[16]
Before the founding of the PRC, world history referred to all the histories of foreign countries and was often set in contrast to China's "national history" (benguoshi 本国史). Although China was absent in the category of "world history," it served as a constant reference in the world-historical works. In fact, the histories of other countries, particularly Western countries, were regarded as examples for China to reflect on its own national history, especially during the times of overriding calls for national salvation. In the early 1950s, China accepted Marxist historical materialism in its world-historical writing with a strong injection of Leninist and Stalinist thought. The Soviet Union mode of Marxist historiography endorsed a linear and teleological view of the history of the world. It mandated that all societies followed the historical scheme of five modes of production which was derived from the European experience. This Eurocentrism-based Marxist world-historical view still largely focused on the history of nation-states and was guided by principles of revolution and class struggle in narrating historical development.[17] The Soviet concepts of Marxist historiography had exerted a profound influence on China's world-historical studies as systematic research and teaching infrastructures were established to meet the needs of this new world-historiographical paradigm.[18]
A drastic shift took place in China's world-historical research in the reform era that began in the 1970s. An increasing questioning of Marxism as the solely valid historiographical mode led to the successive dismantling of the grand narrative of historical change dominated by concepts such as revolution, modernization, and class struggle. Historians such as Wu Yujin 吴于廑 and Qi Shirong 齐世荣 called for an integral world-historical outlook which emphasizes both chronological and spatial connections, aiming to restore the particularities and specificities of Chinese history and reposition it in the contemporary globalized world.[19] Under these new circumstances, a growing number of scholars advocated ideas such as "integrated world history" (shijie zhengtishi 世界整体史), "new world history" (xin shijieshi 新世界史) "global view of history" (quanqiu shiguan 全球史观), or "global history" (quanqiushi 全球史).[20] Their efforts to develop a new world-historical vision, as Nicola Spakowski has sharply observed, gave birth to a distinct approach to world/global-historical writing that was marked by "a discursive framework that includes both Chinese traditions of world history writing and alliances with current political discourse."[21] Within this framework, "global" in global history was less about the substance of historical process; rather, it shapes the context in which the development of the Chinese nation-state remained a preoccupation and an "uncontested historical unit."[22]
The theoretical reorientation with a nationalistic stance has been manifested in many contemporary scholars' conception and envisioning of an alternative global history in China. For example, Yu Pei 于沛 calls for a global history derived from the particular memories of national history and contends that a global view of history is only possible in China when its national memories are integrated. He points out that this Chinese version of "global history based on national historical memory" is not a form of cultural conservatism or a manifestation of narrow nationalism as Chinese national historical memories are constantly evolving with time. Such self-reflectivity enables these memories to accommodate and integrate the historical memories of other nation-states. In short, Yu maintains that the conception of global history is only meaningful insofar as the contemporary needs and development of a nation-state are concerned.[23]
The scholar Qian Chengdan 钱乘旦 holds a similar view of global history. Criticizing "global history" as a Western concept, he argues that because the entire globalization process was in effect dominated by Europe and the United States, the so-called "global history" promoted by Western scholars is therefore heavily colored by Eurocentrism. Following this line of reasoning, he proposes to establish a global view of history related to national history. In his view, historical studies serve two purposes: one is to search for historicity, that is, to explore the historical facts of the past, while the other purpose is a utilitarian one. It emphasizes less the authenticity of the historical past than its contemporary significance. For Qian, the meaning of studying world/global history is to fulfill the second purpose of historical research, namely, using global history to reflect on the development of the Chinese nation-state.[24]
In his recent article, titled "Global History and National Narrative: the Possibility of a Global History with Chinese Characteristics," Zhang Xupeng 张旭鹏 concurs with Yu and Qian in developing a global historical narrative with particular attention to China's historical tradition and national history.[25] In understanding the dynamic relationship between global history and regional specificities, Zhang equates local particularities with national narratives. He maintains that China's national history constitutes its local specifics and that the Chinese nation-state is an irrefutable basic historical unit for an integrated history of the world. In line with Yu Pei's thesis of global history, Zhang further adds that a global history with Chinese characteristics entails efforts from three aspects: employ historical materialism as a theoretical basis; a radical dismissal of Eurocentrism; integrate China's historiographical tradition with the broader context of China's social and political development.[26]
While some scholars emphasized the significance of China's national history in their envisioning of a global history, others aim to break away with this nationalistic sentiment and seek new approaches to understanding the relationship between global history and China. Li Xuetao 李雪涛, the Director of the Institute of Global History at the Beijing Foreign Studies University, declares that a fundamental principle in the study of global history is to avoid both "Eurocentrism" and "Sinocentrism (Zhongguo zhongxin zhuyi 中国中心主义)."[27] This view is also shared by some other eminent historians such as Ge Zhaoguang 葛兆光.[28] Li conceived of the relationship between China and global history as one indicative of the dynamic interplay of the local and the global. He states that, in the framework of global history, scholars should view the historical events that took place in China and discourses and ideas that were produced in China as a starting point from which they could reach the universal historical problems shared by other cultures.[29] In terms of methodological approaches, Li emphasizes the significance of adopting interdisciplinary methods to combine local specificities and global perspectives. Unlike Yu and other like-minded scholars who regard global history as a new approach to constructing new grand narratives from macroscopic perspectives, Li proposes that global history is only possible through the study of the dynamic interactions of local communities from microscopic perspectives.
By doing so, the nation-state and the party-state are no longer necessarily the central object of concern in historical discourse. In addition, the focus on local, yet often still transnationally situated, communities can allow integrating the work of historians that are at the periphery, may it be with regard to their ethnicity, gender, or who are, willingly or not, excluded from core journals or renowned institutions. A central aim of our project is to go beyond mainstream discourse and to provide a more heterogeneous picture of the field of global history writing in China and its periphery.
Notes
[1] See Dominic Sachsenmaier, Global Perspectives on Global History Theories and Approaches in a Connected World (Cambridge: Cambridge University Press, 2011), 68.
[2] For an overview of the development of global history worldwide, see Sven Beckert and Dominic Sachsenmaier, eds., Global History, Globally: Research and Practice around the World (London: Bloomsbury 2018), 1–18.
[3] In the premodern European context, the term "world history" was not so much about narrating historical events as about explicating the fate of the human species or even the history itself. In the eighteenth century, Immanuel Kant developed the "world history nationality" thesis in which world history was conceived as aiming to reveal how different cultures progress to the final and universal goal of the full development of human potentialities. The three principles in this thesis—teleology, progress, and stage theory—continued to characterize the historiography of the world in later centuries. For an overview of the differences between these concepts, see Liu Xincheng, "The Global View of History in China," Journal of World History 23.3 (2012), 491–511, esp. 494–497; as well as Georg G. Iggers and Q. Edward Wang, with contributions from Supriya Mukherjee, A Global History of Historiography (London and New York: Routledge, 2015), pp. 19–32.
[4] William McNeill, The Rise of the West: A History of the Human Community (Chicago: University of Chicago Press, 1963). This "New World History" was often considered equivalent to "Global History".
[5] For seminal works on the global history as a concept, a scholarly field, and an analytical approach. See Pamela Crossley, What is Global History (Cambridge: Polity Press, 2008); Sachsenmaier, Global Perspective; and Sebastian Conrad, What is Global History (London/Princeton: Princeton University Press, 2016).
[6] Andreas Wimmer and Nina Click Schiller, "Methodological Nationalism and the Study of Migration," European Journal of Sociology/Archives 43.2 (2002): 217–240. See also Jani Marjanen, "Undermining methodological nationalism: Histoire croisée of concepts as transnational history," in Mathias Albert, Gesa Bluhm, Jan Helmig, Andreas Leutzsch & Jochen Walter, eds., Transnational Political Spaces: Agents – Structures – Encounters (Frankfurt/New York: Campus 2009) (Reihe Historische Politikforschung 18): 239–263.
[7] Conrad, What is Global History, 164–170.
[8] Beckert and Sachsenmaier, Global History, Globally, 4. For a fascinating case study, see Dominic Sachsenmaier, Global Entanglements of a Man Who Never Traveled: a Seventeenth-Century Chinese Christian and His Conflicted Worlds (New York, Columbia University Press, 2018).
[9] A recent check (2021) of CNKI revealed close to 600 articles, while in 2019 this number was 464. See Zhang Xupeng, "Quanqiu shi yu minzu xushi: Zhongguo tese de quanqiu shi heyi keneng (Global History and National Narrative: the Possibility of a Global History with Chinese Characteristics)," Lishi yanjiu (Historical Research) 1 (2020): 155–173, see 156–157.
[10] The journal was at first published annually but was changed to a biannual publication in 2015.
[11] For a most recent book-length account of this anti-Eurocentric tradition in China's world-historical writing, see Xin Fan, World History and the National Identity in China: The Twentieth Century (Cambridge: Cambridge University Press, 2021).
[12] Zhang, "Quanqiu shi yu minzu xushi," 157.
[13] Conrad, What is Global History, 208.
[14] For a discussion on the origins of global history, see Dominic Sachsenmaier, "Global History, Version: 1.0," in: Docupedia-Zeitgeschichte, 11.02.2010. http://docupedia.de/zg/sachsenmaier_global_history_v1_en_2010 (last access 25 March 2021).
[15] Fan, World History and the National Identity in China, 193–194.
[16] As argued by Liu Xincheng, see Liu Xincheng, "Quanqiu shiguan zai Zhongguo (The Global View of History in China)," Lishi yanjiu (Historical Research) 6 (2011): 180–187.
[17] For an investigation of the influence of Marxist historiography on a global scale, see Q. Edward Wang and Georg G. Iggers, ed., Marxist Historiographies: A Global Perspective (London and New York: Routledge, 2015).
[18] Fan, World History and National Identity in China, 86–127.
[19] On the reception of Western global history scholarship, see Leif Littrup, "World History with Chinese Characteristics," Culture and History, 5 (suppl.) (1989): 39–64.
[20] Nicola Spakowski, "National Aspirations on a Global Stage: Concepts of World/Global History in Contemporary China." Journal of Global History 4.3 (2009): 475–495, and see 475.
[21] Spakowski, "National Aspirations on a Global Stage," 476.
[22] Spakowski, "National Aspirations on a Global Stage," 476.
[23] Yu Pei, "Quanqiu shi: Minzu lishi jiyi zhong de quanqiu shi (Global History and National Historical Memory)," Shixue lilun yanjiu (Historical Theoretical Research) 1 (2006): 18–30.
[24] Qian Chengdan, "Shijie shi yanjiu de ruogan wenti (Several Questions Concerning World-Historical Studies)," Lishi jiaoxue (Historical Teaching) 20 (2012), 3–9.
[25] Zhang, "Quanqiu shi yu minzu xushi."
[26] Zhang, "Quanqiu shi yu minzu xushi," 168.
[27] Li Xuetao, "Cong pubian shi, shijie shi dao quanqiushi: zai Beijing waiguoyu daxue quanqiushi yanjiu yuan chengli yishi shang de zhuzhi yanjiang" (From Universal History, World History, and Quan Qiushi: A Keynote Speech on the Founding Ceremony of the Institute of Global History at Beijing Foreign Studies University), Newsletter of Institute of Global History at Beijing Foreign Studies University 1 (2015), 1–6.
[28] Ge Zhaoguang, "Cong Zhongguo chufa, dida quanqiu shi" (China as a Starting Point to Global History), https://iahs.fudan.edu.cn/userfiles/1/files/cms/article/2019/09/. Ge also serves as a regular speaker for an online audio series called "Global History: China as A Starting Point" (Cong Zhongguo chufa de quanqiu shi).
[29] Li Xuetao, "Quanqiu shi yu Zhongguo fakanci" (Preface to Global History and China), in Li Xuetao, ed., Quanqiu shi yu Zhongguo, diyi ji (Global History and China: The First Volume) (Zhengzhou: Daxiang chu, 2017), 5.